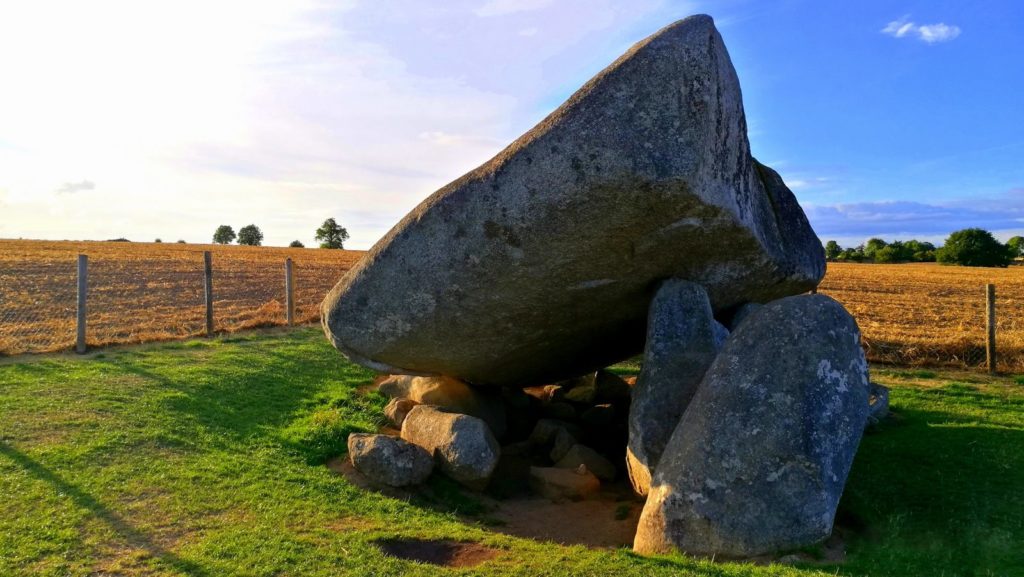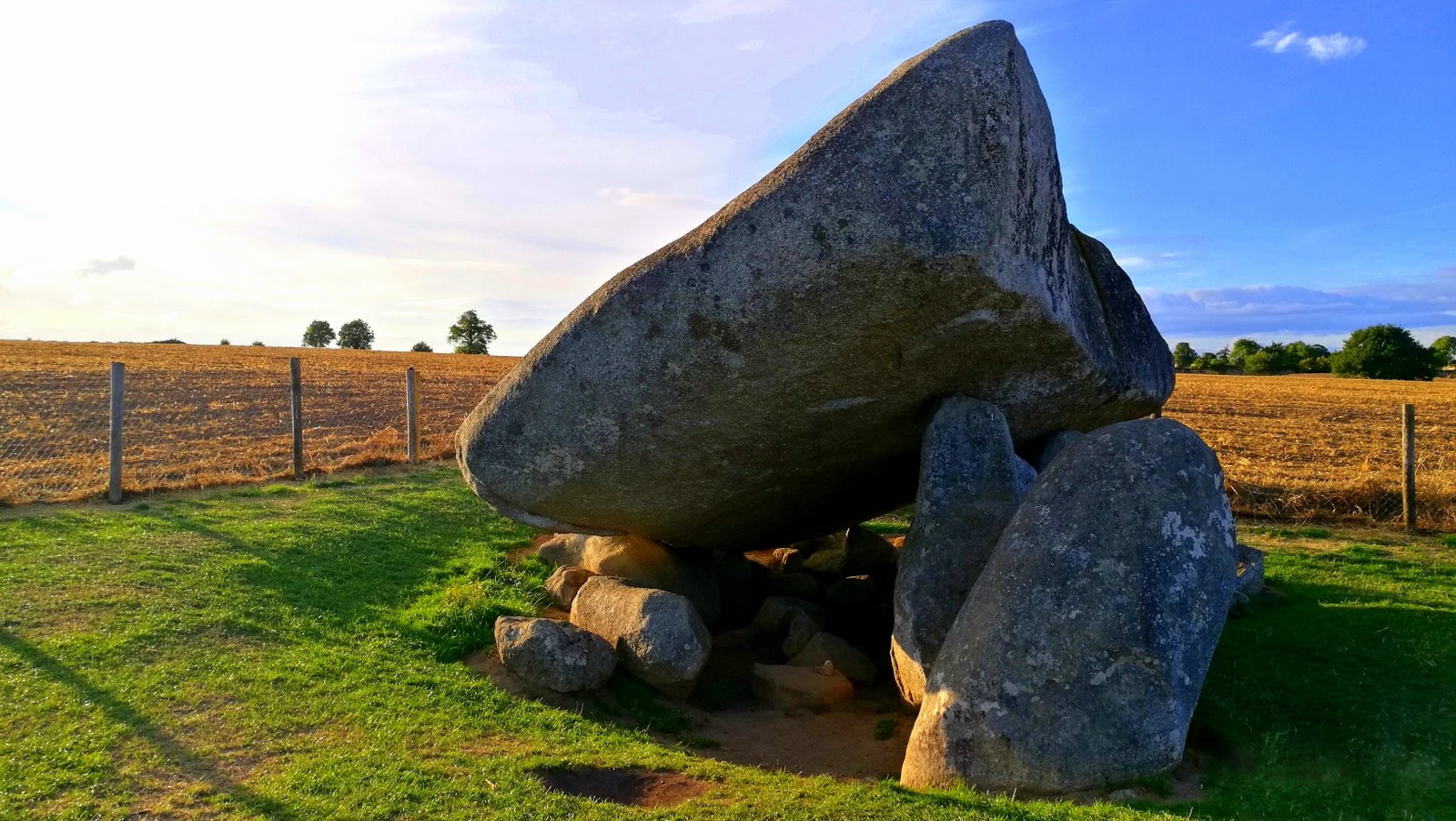 Brownshill Portal Dolmen was built as a burial place by Ireland's first farmers sometime between 4000 and 3000BC.
Brownshill, also called Kernanstown, has not been excavated, so there is very little known about it, but both burnt and unburnt burials have been found in other portal tombs. Pottery vessels, flint arrowheads, scrapers and personal ornaments, such as bone pins, pendants and stone beads, have been found buried together with the bodies in these tombs.
A portal tomb is so called because the entrance to the burial chamber is marked by a pair of tall portal stones and covered with a single massive capstone which rests on the portals and slopes downwards towards the rear. The capstone at Brownshill weighs about 150 tons and is probably the heaviest of its kind in Europe. Most portal tombs were surrounded by a mound or cairn or smaller stones. Though no trace of this mound survives here, the artists impression below gives some idea of what the tomb might have looked like about 5000 years ago.
Brownshill Portal Dolmen is a national monument and is in the care of the Commissioners of Public Works for the Irish State under the provision of the National Monuments Acts (1930-1994).