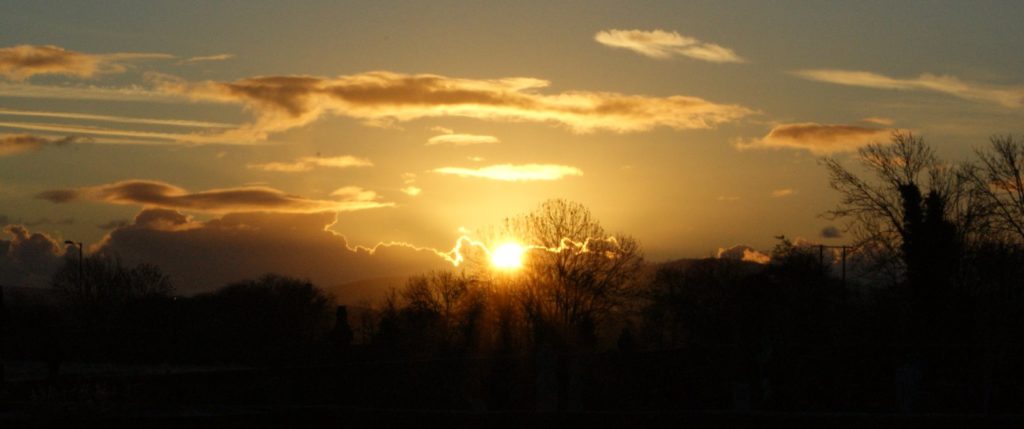 This website is designed to provide the viewer with an insight into the vast heritage of County Carlow. The website will be updated with additional articles periodically and will hopefully grow over time. If any reader would like to submit information, documentation or photographs for the website they can do so by emailing (info @ CarlowHeritage.ie)
CarlowHeritage.ie was founded by James Doyle in 2019 and launched during Heritage Week 2020 (15th to 23rd August).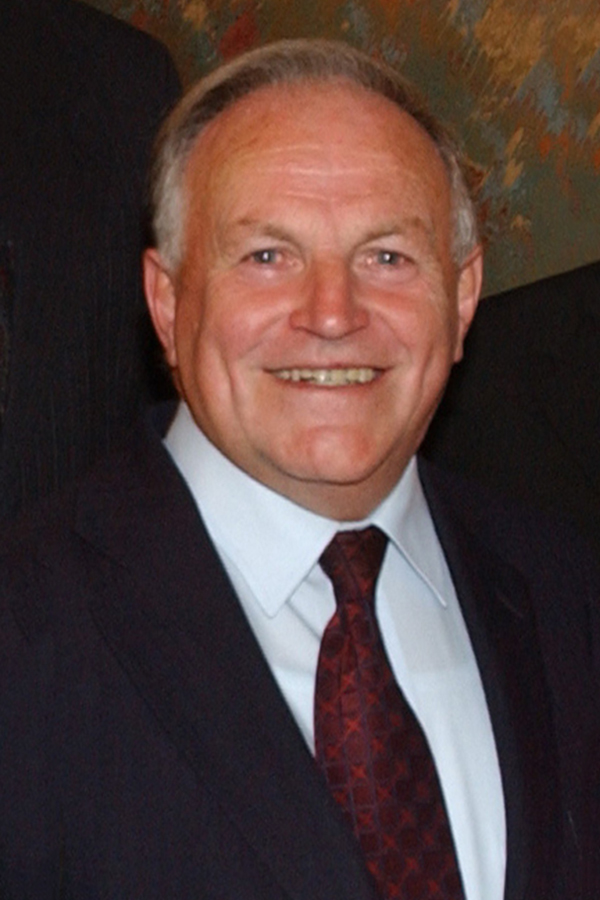 CarlowHeritage.ie is dedicated to the late John Browne. John spent 62 years of his life in his adopted county of Carlow, having arrived from West Clare as a newly qualified teacher to Tinryland NS in July 1957. Five years later, he became Principal of Bennekerry NS where he taught until 1989. John was a true community man, which ultimately led him into politics. He served Carlow as a County Councillor for 25 years. In addition, he was nominated to the Seanad in 1983 by the then Taoiseach, Garret Fitzgerald, and following this, he was elected by the people of Carlow-Kilkenny as a Teachta Dála (TD) in three consecutive elections, namely in 1989, 1992 and 1997. He retired from national politics in 2002. John was a community activist throughout his life and was very involved with Palatine GAA over many decades. In 2009, he wrote and published Palatine GAA centenary publication "Céad Bliain ag Fás 1909 – 2009". He was a keen Gaeilgeoir and had a deep love for Irish culture and heritage. Above all, John was a family man, community leader and a personal friend. He instilled an appreciation and love of heritage throughout his career and life, through education and local and national involvement. His love of heritage lives on………..
NOTE: Reproduction of any information and/or photographs from this website and/or any @ carlowheritage.ie social media platforms is prohibited without prior consent in writing from CarlowHeritage.ie
"What is Heritage?
Our heritage is our inheritance – what the past has conceded to us, what we value in the present and what we choose to preserve for future generations
Our heritage comprises of:
the tangible – our historical sites, buildings, monuments, museum artefacts and archives.
the natural – our waterways, landscapes, woodlands, bogs, uplands, native wildlife, insects, plants, trees, birds and animals.
the intangible – our customs, sports, music, dance, folklore, crafts, skills, and knowledge.
Our tangible, natural and intangible heritage and all the associated myths, legends, traditions, and memories provide us with a common language and insight that enables us to communicate on a deep level with each other and to express ourselves in a unique way to the outside world.
Why is Heritage important?
In helping shape our identity, our heritage becomes part of what we are. Our expression of this identity shows others what we value; it highlights our values and priorities.
Our heritage provides clues to our past and how our society has evolved. It helps us examine our history and traditions and enables us to develop an awareness about ourselves. It helps us understand and explain why we are the way we are.
Heritage is a keystone of our culture that plays an important role in our politics, society, business and world view. It informs, influences and inspires public debate and policy both directly and indirectly.
Why is preserving our heritage so important? Because ……
A local heritage project can be much more than just preserving and protecting artefacts of the past.
An important part of the Heritage Council's work is to encourage local communities to take responsibility for and participate in the development and conservation of their heritage.
Projects to enhance local heritage have the potential to re-energise neglected areas and provide opportunities for local people to re-view, re-engage with and re-interpret their heritage.
Such projects help generate a greater sense of pride and belonging in the local area through increased participation…and sheer enjoyment!
Crucially, maintaining and enhancing our heritage provides a basis for local economic development and innovation in tourism, agriculture, entertainment, education and business generally.
Tourism
Ireland's heritage is world renowned. It is the heart of the Irish tourism industry, attracting overseas visitors and bringing investment into local economies. Cultural tourism and activity holidays in our natural landscapes and countryside continue to grow, outperforming all other tourism sectors.
Agriculture
The quality of our natural heritage is at the core of our quality agricultural produce. We rely on healthy ecosystems for nutrition and food security, clean air and fresh water.
Heritage is FRAGILE, it delivers so much in terms of important human experience and enjoyment. It enriches our lives, allows us to define ourselves but needs constant protection and development.
It is essential that the significance of our heritage is acknowledged by government and reflected in appropriate and reformed structures and increased funding.
This will ensure that the best elements of our heritage will be passed on to our children and their children in turn.
Explore, learn, respect, celebrate, enjoy!" (The Heritage Council)